Make use of the most widely used content management system, which offers several benefits, to set up your website for success.
WordPress Is the Most Effective Platform.
WordPress powers one-third of all websites now — that's over 75 million websites worldwide! WordPress is the most popular content management system, and it is our preferred platform for building websites for our clients. A WordPress website is a great, low-cost option for small and medium-sized organizations wishing to establish a strong online presence.

WordPress Provides Endless Possibilities
WordPress has the largest developer community because it is a completely open-source platform. This community contributes to the platform by developing plugins and widgets that enhance functionality. WordPress can handle almost everything you want with your website, from contact forms to graphic sliders and image galleries to strong marketing and analytics tools. Our expert developers can use WordPress's power to create unique websites in a variety of sectors.
Websites That Grow With Your Company
By having your website designed with WordPress, you'll ensure that it's highly scalable, allowing you to effortlessly integrate new functionality and content in the future. For example, if you wish to add a membership section, increase locations, or connect third-party resources, a plugin can help.
We Will Not Keep You Hostage!
We believe that an open source CMS, such as WordPress, is preferable to a proprietary CMS. An open source CMS eliminates the need to rely on a single agency or freelancer for website upgrades. WordPress enables your company to run freely.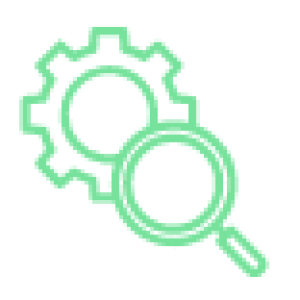 SEO- Search Engine Optimization.
WordPress is popular with Google. This is why WordPress blogs tend to rank higher in search engines than others. WordPress is built to be SEO friendly right out of the box. To further optimize your website, we also use WordPress SEO plugins.

One of the primary reasons for WordPress's popularity is its ease of use. You will no longer need to rely on a developer to make minor modifications. Its simple user interface makes it simple to maintain your website fresh and up to date in the future.
See the difference a professionally built website can do for you!
Right now, we provide a free first consultation. Would you want to discuss your website project? Reach out to us to determine whether we are a good fit. We promise you we are!